Here they are (make sure to click 'read more'):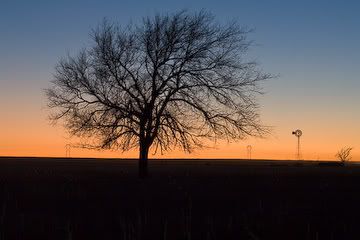 Sunset in Canyons, Tx. The power lines in the background bother me, but I decided not to touch them. I've been avoiding photoshop like the plague lately.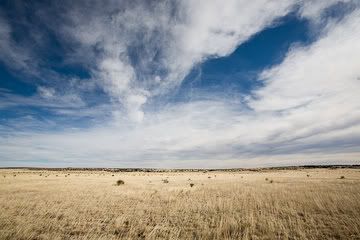 Big 'ole Texas sky, just before crossing the border into New Mexico, on the way to Santa Fe.
A new and very very nice section of Santa Fe, Nm. Not that the rest of Santa Fe isn't nice, but these new condos and houses are very modern and hip and expensive.
A beautiful sunrise in Santa Fe, right outside our doorstep. These are the house I envision, when I think of New Mexico.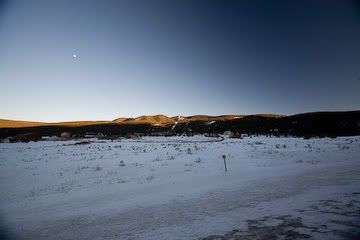 Reminds me of Alaska, or Norway. This is a ski area, somewhere north of Taos, Nm.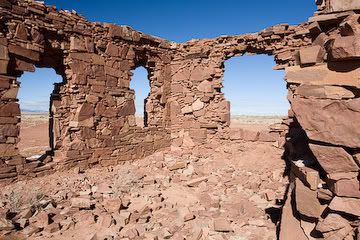 All I remember is it was near some meteor site, which is a total tourist trap.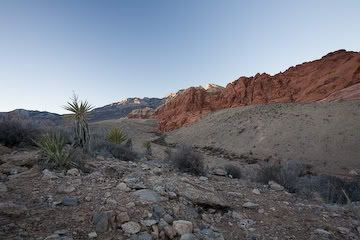 Sunset in Red Rock Canyon, Nv.
Random bush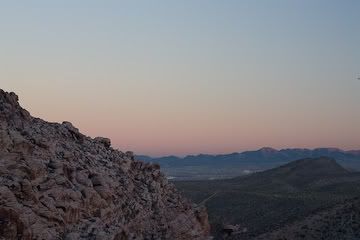 View of Las Vegas, from Red Rock Canyon.
Another view of Las Vegas, from Red Rock Canyon. It got even better when the sun really went down and you could see all the city lights. But I had put my camera away by that time and didn't have the energy to get it back out.
The sun rising on a patch of rock.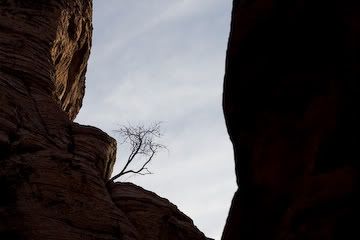 I really like random bushes, that are all by them self.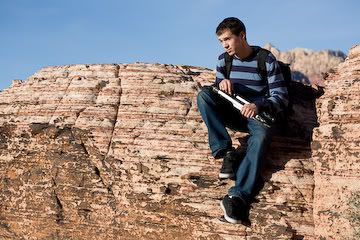 Nick Wisda
My shadow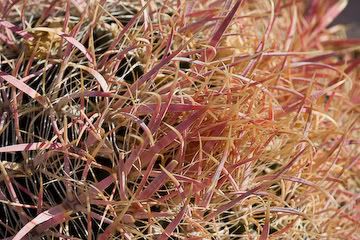 Cactus
Self portrait
Nick thinking about climbing a big rock. We had already hiked/climbed for the last four or five hours. The ascent of this boulder was exciting and not too difficult. It was getting back down that was kinda scary.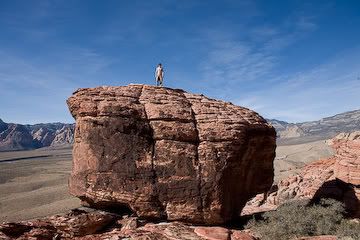 We both climbed up and took photos of each other climbing.
Another view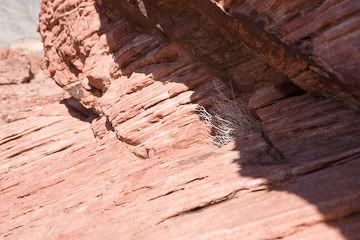 Another bush :)